American Auto's X Mayo Says Martin Lawrence and Living Single Are Her Inspirations for TV Comedy
From eighty dollars and a suitcase to Emmy award-nominated writer, X Mayo has always had a knack for entertainment. With her new NBC show, American Auto airing on December 13th and Amazon comedy special Yearly Departed premiering on December 23rd, X Mayo is giving audiences much-needed laughs into the new year. The South Central native took time out of her busy schedule to chat with Taji Mag to talk about her new show, her love for comedy, and her homage to Living Single.
Dapper Dr. Feel (DDF): When did you fall in love with comedy?
X Mayo (XM): When I was 8 or 9 years old, I acted with a dance theater company. I wasn't sure what was classified as improv, comedy, or sketch at that age. All I knew about was performing and dancing, no specific category. During a performance of Cinderella, I was acting as one of the evil stepsisters with another little girl. The girl's afro wig fell off on stage because we all had costume afro's in the play. I came on stage and pulled my afro off, and yelled at the audience, "Stop laughing at my sister!" The audience laughed so hard. It was all instinct, and I wanted to protect her too. The little girl was mortified because we were dancing to fucking Mozart, and my improvising was not supposed to happen. I wasn't sure what I did, but once I got backstage, the experience felt terrific, and all I could think was, "I want to do that again."
X Mayo's Inspiration
DDF: Who was your favorite comedian growing up?
XM: Martin Lawrence. He is one of my top 5 favorite comedians. He was just a fucking idiot when he performed on his show, Martin. Martin reminded me of a lot of my cousins and many people I grew up with, and I loved how he played so many characters on his show. That show still makes me laugh so hard to this day.
Starring in American Auto
DDF: What made you take this role?
XM: Justin Spitzer created it, and he has worked on hit shows like The Office. I thought to myself the opportunity to work with him. I just love the character. Dori is not just an assistant or some minor character; she's three-dimensional. I love the fact that she cares about Catherine, and the writers wrote her not to play small, which gave me free rein to do my thing and not worry about being restricted.
DDF: What is it like during the table read?
XM: I am extroverted-introverted, so I was like, "Fuck, I want to be in the room with you all!" I feed off energy. Anna, John, and Humphrey were all improvisers, so they made me really want to do the table read in person. I loved that we, as the cast, could get feedback directly from the studio. I could feel all this good energy during the table read, which made me think this show would be a hit.
DDF: How much input did you have on your character Dori? Did you come up with the pink braids?
XM: I definitely had some input because she was initially written to be a 50 years old white woman from the midWest and a grandmother, which I am none of those things! I talked to Justin, and I got to speak to the writers. After my audition and shooting the show, the writers definitely curtailed Dori to fit my voice.
DDF: Who came up with Dori's pink braids?
XM: I auditioned in braids, but they weren't pink, but they were pink at the table read. Justin Piltzer (Creator/ showrunner) and Jeff (executive producer/writer) decided at the table that the pink braids fit the character. Throughout the entire season, you'll see Dori's hair change. I grew up watching Living Single and, to this day, I think it's one of the greatest depictions of uniquely different Black women ever! So my homage to Regine (played by Kim Fields) is Dory's hair change. That's not just a trait of Dori, but Black women in general, and I change my hair a lot. I told Justin, "I know you like the pink braids, but next episode, the hair has to change." and he was ok with it.
DDF: Were there any obstacles shooting this show?
XM: Just this thing called COVID. That was the only obstacle. We made adjustments, wore our masks, tested three times a week, sanitized our hands, stayed six feet apart, and I went to my trailer more often so I could take my mask off to breathe. So, I wouldn't say it was an obstacle, it's just the new normal, and we want to keep everyone safe, which is totally fine.
X Mayo Self-Reflecting
DDF: Did you learn anything about yourself after playing this role? If so, what?
XM: I learned that it is essential to prepare. So I knew I needed to punch up my jokes on the side before I came to work. Because the cast was so kind and collaborative, I would punch up jokes for other people and pitch things to them. I just wanted the best possible product, not to say that my jokes or ideas are the best, but maybe they can take part of my suggestion to make it work for them.
I also learned the director would always pull me back; they would encourage me to do my thing but guide me. I come from a theater background, so I would be concerned that I was overacting when I was not. I am just used to playing for audience members in the last row of the theater. I would play small in some scenes, but the director would work with me to get me where I needed to be.
DDF: Can you explain, "If my momma asks, I am in school for nursing?" in your bio for Instagram?
XM: Ha! I switched up my bio. It was my filler until I changed my bio to promote American Auto and Yearly Departed. I put that because my mom is super supportive, but she is like "Mija…" because my mom is Mexican, "Mija, I love what you are doing, and I am so proud of you. But if anything fails, you need to have a degree."
Anybody in my fucking life that has had any achievement or success. My mom is like, "Mija, you know why Dorian got that job? Because he has a degree. You know why Ashley has a fiance? Because she went to college. Mija, you know Joy got a house? Because she went to school.
I am like, "what are you talking about?" Lol. If my mom saw someone get a reservation ahead of us, she would be like, "They probably have a master's degree." That is why I put that quote because if mom asks what I am doing? I am going to school for nursing.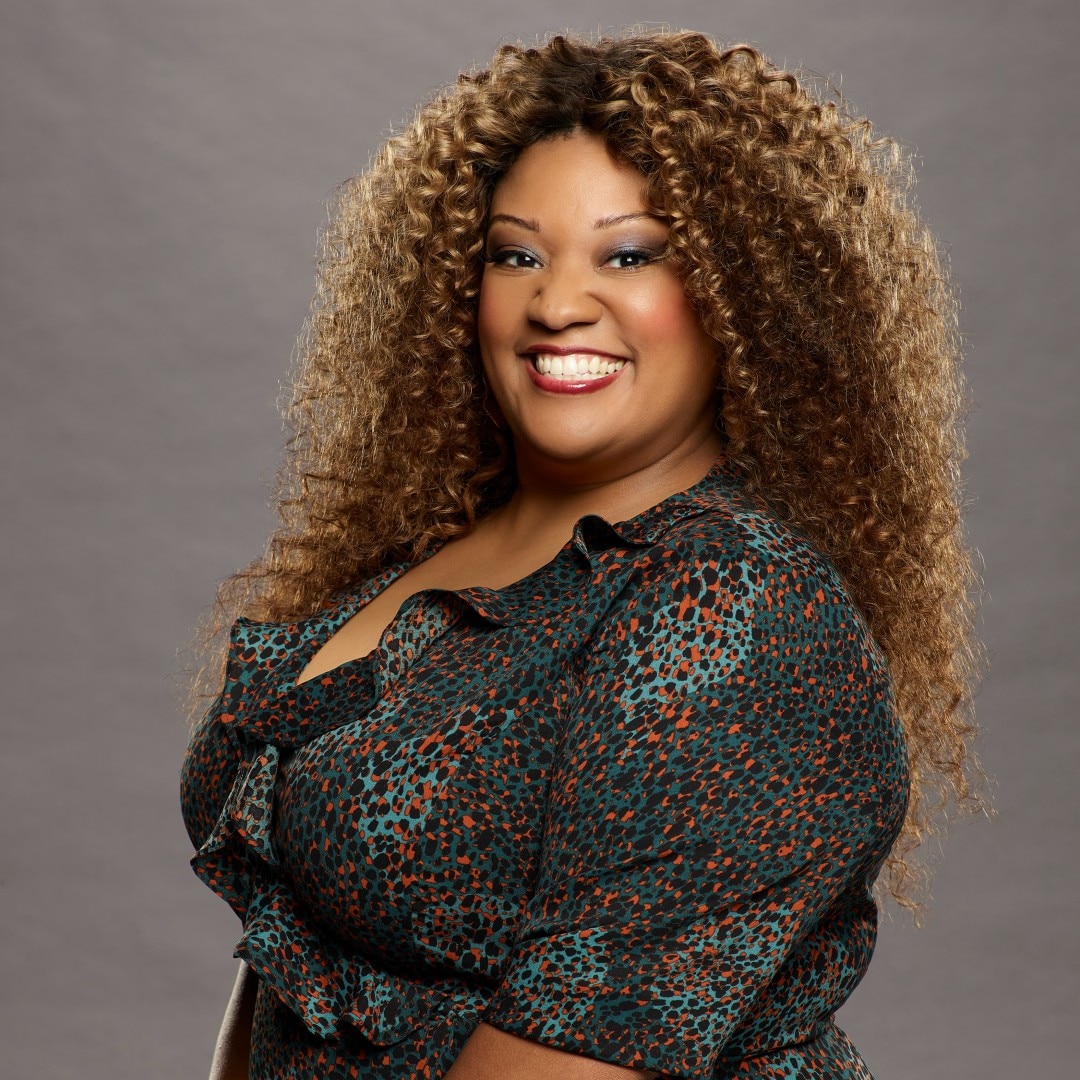 DDF: What do I have to say about haters/negative energy?
XM: I don't have haters. I have people that count my blessings and prayers. I don't think people want what I want, I think they (haters) focus on what they don't have, and I don't address negative energy. I stop it in its tracks if it ever tries to come my way.
DDF: How would Dori handle it?
XM: It depends on who the hater was. If it were someone she worked with like Wesley, Dori would have a conversation with him, and she's going to keep that shit he did to her in her back pocket and whip it out when she needs it. Like, "No, you are giving me a Porsche. Remember what you said; you are giving me a Porsche."
Final Thoughts from X Mayo
DDF: What do you think the audience will get out of this show?
XM: These are a group of funny-ass people that work at this place. Sometimes you will hate them; sometimes, you'll love to hate them. A lot of laughter, fun, and you'll want more.
Catch X Mayo as Dori on American Auto, airing Tuesdays on NBC 8/7c and streaming on Hulu. You can also watch her on Amazon Prime's Comedy special Yearly Departed streaming now.
American Auto: From the creator of Superstore comes a new workplace comedy that takes the wheels off the automobile industry. Set in Detroit, the corporate executives of Payne Motors are at a crossroads: adapt to the changing times or be sent to the junkyard. Shaking things up is the new CEO, whose leadership, experience, and savvy is only slightly offset by her complete lack of knowledge about cars. Luckily, her team has some of the best minds in the business – when they aren't fighting or trying to outwit each other. From the corporate office to the factory floor, the crew of Payne Motors is driving home the laughs.