16 Black Women Activists and Artists We Need To Celebrate
16 Black Women Activists and Artists We Need To Celebrate
These words were like a vice grip on my soul. I was watching the recently released documentary, What Happened, Miss Simone?, and couldn't help but be transfixed on the woman. I also couldn't help but to be forever changed as a writer and artist. Despite heartbreaking personal trials, Nina Simone found significant purpose—arguably, her voice—by writing and singing music that ultimately became the soundtrack of the Civil Rights and Black Power Movements.
Art, in all its forms, has a way of moving us. A song can stir our hearts until we can do nothing but cry or rage. A painting or photograph can take us so deep inside ourselves that self-awareness and reflection are unavoidable. A poem or novel can immerse us in a world so completely that we inevitably will draw parallels between the characters and our own lives. And despite the fact that in the telling and retelling of the stories of our movements for justice and equality, men figure prominently as protagonists, there have been numerous Black women artists who have hoisted the mantle of leadership onto their shoulders and spoken, sung, written and painted us free.
Here are sixteen Black women artist-activists from across history to whom we must be grateful—for their courage in letting the art speak on our behalf.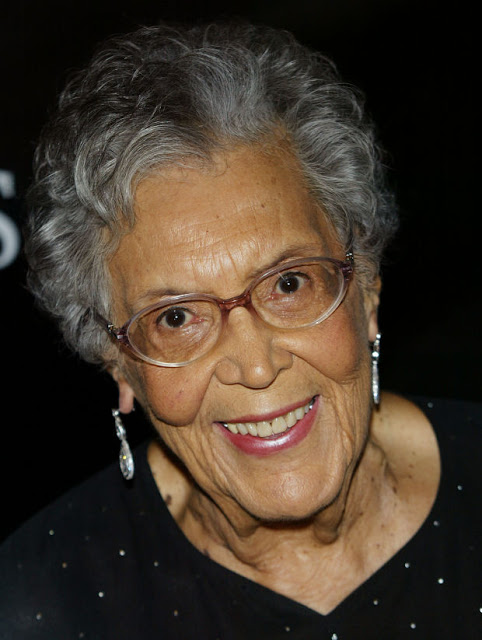 1. Elizabeth Catlett
"Art is only important to the extent that it aids in the liberation of our people."
Born in Washington D.C. on April 15, 1915, Alice Elizabeth Catlett's background as the daughter of an educator and social worker informed her identity as an artist and activist. As a college student at Howard University, Catlett was active in antiwar and labor protests and later participated in desegregation efforts in New Orleans. Her artwork was also reflective of her social and political activism, particularly as it relates to Black women. Her work highlights our strength and resilience despite consistent oppression and communicates in visual terms, our resistance to racism and injustice.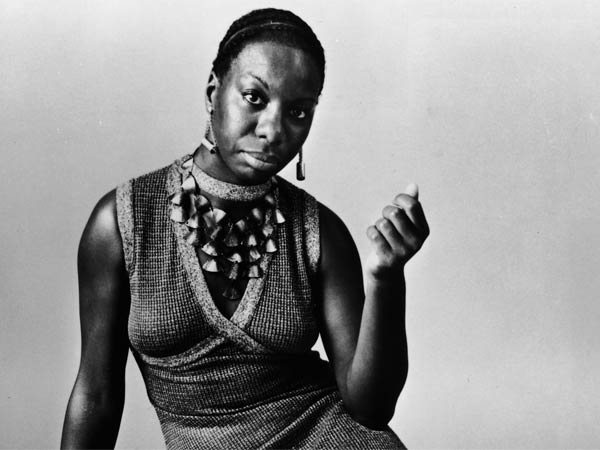 2. Nina Simone
"Slavery has never been abolished from America's way of thinking."
Singer/songwriter Nina Simone was a classically trained pianist who always longed to play classical music. However, her purpose was greater than any Bach or Beethoven recital as Simone became the voice of the civil rights movement in the 50s and 60s. Her profound and heart-wrenching lyrics wrapped in jazz, blues, and folk melodies expressed the frustrations and hope of Black people and resonated with the movement.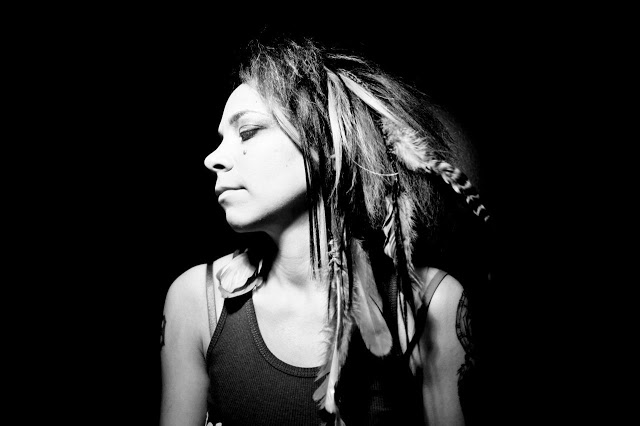 3. Jessica Care moore
"I wear a crown of knowledge, 'cause I'm a conscious queen. My mask is one of happiness, though my history here is full of misery. Done deliberately. I am America's true statue of liberty."
An internationally renowned poet, performance artist and publisher, moore is the author of The Words Don't Fit in My Mouth, The Alphabet Verses The Ghetto, God is Not an American, Sunlight Through Bullet Holes, and a memoir, Love is Not The Enemy.
As an artist/activist, jessica Care moore has lent her voice to the international fight against AIDS and most recently marched alongside protesters in Ferguson, MO after the murder of unarmed teenager Michael Brown by police.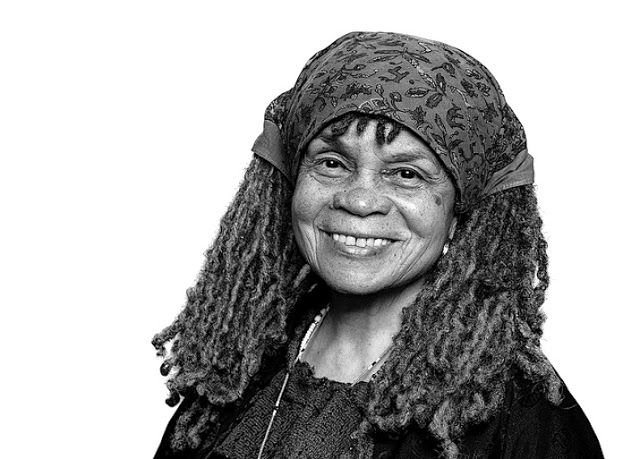 4. Sonia Sanchez
"The black artist is dangerous. Black art controls the 'Negro's' reality, negates negative influences, and creates positive images."
As an integral member of the Black Arts Movement of the late 60s and 70s, Sonia Sanchez is a poet, activist, and scholar whose work has been a significant force of change and inspiration. The author of sixteen books, she was the Laura Carnell Professor of English and Women's Studies at Temple University and served as a member of CORE (Congress on Racial Equality).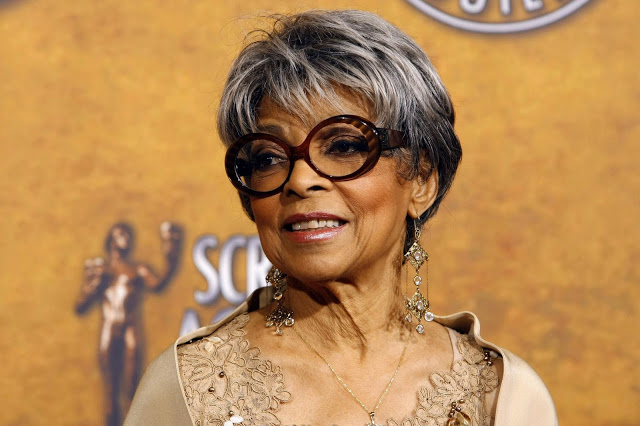 5. Ruby Dee
"There was so much meanness in the atmosphere…but marvelous things pierce through the darkness of poverty and racism. You meet all kinds of people that help put life in perspective and turn the horror into some kind of lesson or avenue of awakening that lives with you all your days."
Ruby Dee is our elder and now ancestor, in every sense of the words. Her work as an actress in film and theater will live on as a record of her talent. Her work as an activist who, along with her husband Ossie Davis, led civil rights initiatives in and out of the entertainment world, will live on as a record of her passions and convictions. Arguably, it is Dee's work that allowed for, as The New York Times noted, "the lives of American blacks, both extraordinary and ordinary," to emerge "as rich subject matter for mainstream theater productions and films, and black performers [to go] from being consigned to marginal and often belittling roles to starring in Hollywood megahits."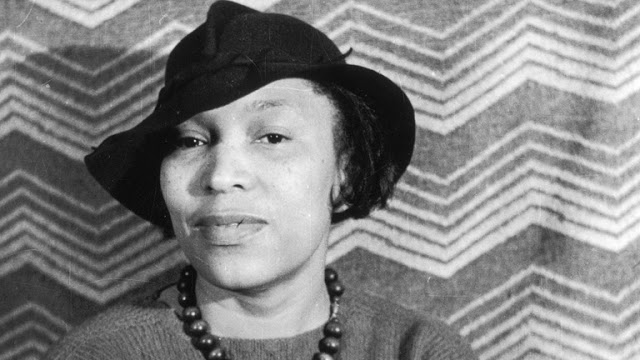 6. Zora Neale Hurston
"Sometimes, I feel discriminated against, but it does not make me angry. It merely astonishes me. How can any deny themselves the pleasure of my company? It's beyond me."
Zora Neale Hurston was born in the late nineteenth century and was one of the most steadfast and celebrated writers of the Harlem Renaissance. One of her masterpieces of fiction was the seminal novel, Their Eyes Were Watching God. Her work as a writer and cultural anthropologist sought to shift the perceptions of African Americans but on our own terms. She spoke frankly and fiercely about living in a racist, sexist, and classist culture while maintaining one's self-esteem and confidence. She was unafraid of "bumping heads" with both white and Black male artists and leaders. Hurston was a critical voice in the art as activism movement.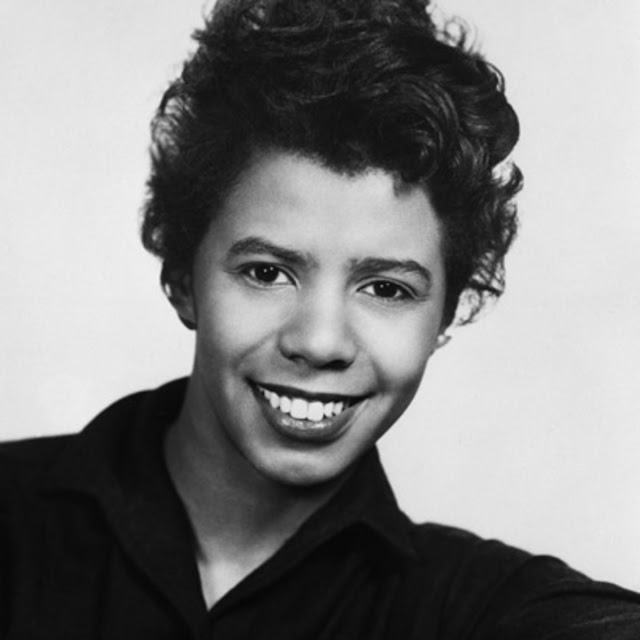 7. Lorraine Hansberry
"A status not freely chosen or entered into by an individual or a group is necessarily one of oppression and the oppressed are by their nature (i.e., oppressed) forever in ferment and agitation against their condition and what they understand to be their oppressors. If not by overt rebellion or revolution, then in the thousand and one ways they will devise with and without consciousness to alter their condition."
While mostly known for her work as a playwright—giving us classics like A Raisin in the Sun and To Be Young, Gifted and Black—Lorraine Hansberry was the quintessential artist-activist. Her commitment to human rights and equality was reflected in her stories and characters but also in her involvements with the Black liberation movement and feminist organizations. Each play demonstrated a deep commitment to the Black struggle for human rights and equality.

8. Jessie Redmon Fauset
"The white world is feverishly anxious to know of our thoughts, our hopes, our dreams. Organization is our strongest weapon."
Jessie Redmon Fauset was a writer and editor who was extremely influential in the early 20th century as the literary editor of the NAACP magazine The Crisis. According to many sources, Fauset was known as one of the most intelligent women writers of the Harlem Renaissance, and was commonly called "the midwife" of that movement. Beyond her own poems and short stories, her position as literary editor allowed her the ability to promote other more well known activist-writers including Langston Hughes, who was first published by Fauset.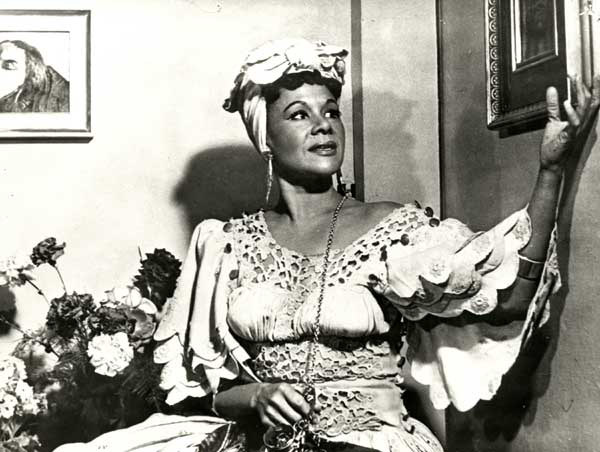 9. Katherine Dunham
"My job is to create a useful legacy."
Dancer, choreographer, educator, and activist, Dunham used her influence and popularity as the owner of her own dance company and the matriarch of black dance to bring attention to numerous human rights issues. At the age of 83, she went on a 47-day hunger strike in protest of America's foreign policy against a segment of Haitian immigrants. Her actions brought acknowledgment to the plight of the people and she was awarded Haiti's highest medal of honor.

10. Lena Horne
"I don't have to be an imitation of a white woman that Hollywood sort of hoped I'd become. I'm me, and I'm like nobody else."
Much like Ruby Dee, legendary singer/actor Lena Horne used her renown to fight racism in and out of the entertainment industry. The first African American to sign a long-term contract with a major Hollywood studio, Horne was not afraid to make major statements in favor of equality for Black people, including filing complaints with the NAACP regarding segregated shows, suing various restaurants for racial discrimination, and aligning herself with Paul Robeson politically as part of the Progressive Citizens of America (she was blacklisted because of it). Most notably, Horne supported the work of the National Council for Negro Women and participated in the March on Washington in 1963.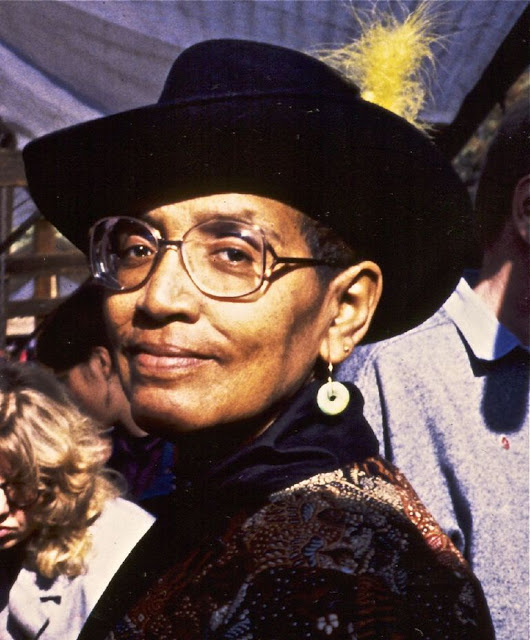 11. Audre Lorde
"The failure of academic feminists to recognize difference as a crucial strength is a failure to reach beyond the first patriarchal lesson. In our world, divide and conquer must become define and empower."
Caribbean-American writer, feminist and civil rights activist, Audre Lorde, spoke regularly on issues related to oppression, feminism and civil rights. She specifically confronted racism within the work and organizations of white feminists. Her work gained notoriety (and criticism) because of its themes of sexuality and its distinctly revolutionary bent.

12. June Jordan
"I am a feminist, and what that means to me is much the same as the meaning of the fact that I am Black: it means that I must undertake to love myself and to respect myself as though my very life depends upon self-love and self-respect."
June Jordan's work as a poet and activist was born from the Black Arts Movement of the 60s and 70s. Through her writing, she advocated for the poor and marginalized; she was also a supporter for equal rights for women. Jordan's words clearly resonate with today's issues surrounding police brutality. In "Poem About Police Violence," she writes: "Tell me something/what you think would happen if/every time they kill a black boy/then we kill a cop/every time they kill a black man/then we kill a cop/you think the accident rate would lower/subsequently?"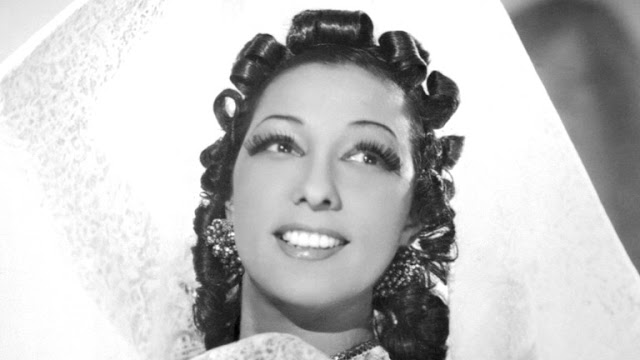 13. Josephine Baker
"Surely the day will come when color means nothing more than the skin tone, when religion is seen uniquely as a way to speak one's soul; when birth places have the weight of a throw of the dice and all men are born free, when understanding breeds love and brotherhood."
Often called the activist-entertainer Josephine Baker, born in St. Louis, MO, was a singer and dancer who found fame in France in the early 20th century. Baker was staunch supporter of civil rights and spent most of her life fighting racism in some form. She notoriously refused to perform in segregated establishments and working with the NAACP, became a kind of civil rights crusader here in the United States as well as overseas.
14. Ntozake Shange
"I write for young girls of color, for girls who don't even exist yet, so that there is something there for them when they arrive. I can only change how they live, not how they think."
Ntozake Shange is a Black feminist playwright and poet best known for her groundbreaking work, the Obie-Award winning play, for colored girls who have considered suicide / when the rainbow is enuf. Through her plays, essays, novels and poems, Shange often addressed issues in feminism and was fearless in wrestling with "taboo topics" like the sometimes contentious relationships between Black men and women.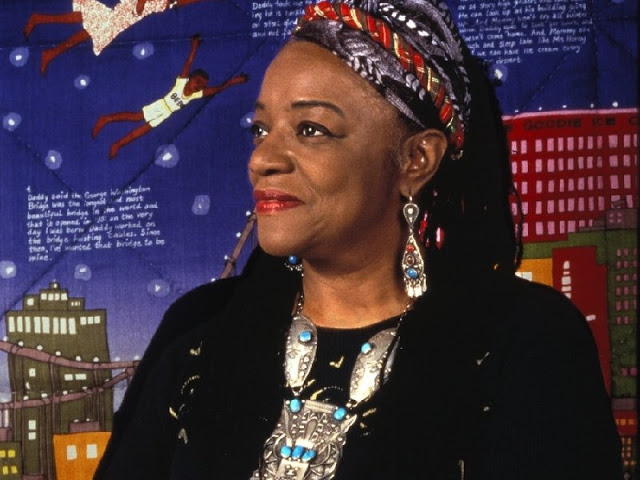 15. Faith Ringgold
"No other creative field is as closed to those who are not white and male as is the visual arts. After I decided to be an artist, the first thing that I had to believe was that I, a black woman, could penetrate the art scene, and that, further, I could do so without sacrificing one iota of my blackness or my femaleness or my humanity."
Artistically known for her painted story quilts, Faith Ringgold is a true artist-activist in that her political and social activism is evidenced through personal statements in her art—see the American People Series—as well as in her advocacy. She has been a member and leader in several feminist and anti-racist organizations and alongside her equally powerful, artist-activist daughter, Michele Wallace (author of Black Macho and the Myth of the Superwoman), founded the Women Students and Artists for Black Art Liberation (WSABAL).
16. Miriam Makeba
"Everybody now admits that apartheid was wrong, and all I did was tell the people who wanted to know where I come from how we lived in South Africa. I just told the world the truth. And if my truth then becomes political, I can't do anything about that."
Makeba, called "Mama Africa," was a South-African singer who introduced the world to Xhosa and Zulu songs. She actively campaigned against apartheid in South African and had her passport revoked by the government of her homeland as a result. After moving to West Africa with her then-husband, Black Panther, Stokely Carmichael, Makeba was made an official delegate to the United Nations for Guinea and won the Dag Hammarskjold Peace Prize in 1986.
This is certainly not an exhaustive list. Who would you add to it?
16 Black Women Activists and Artists We Need To Celebrate